Effective Food Rescue in Aotearoa

The kaupapa of AFRA is to support and advocate for the food rescue sector in Aotearoa New Zealand.
Our vision is to create a future where no food is wasted and no one who needs food goes without.
AFRA was launched in March 2021 as part of the New Zealand Government's response to the Covid-19 pandemic and the impact on food insecurity for New Zealand households.
Within a year the organisation grew from an initial membership of 17 to 26 food rescue organisations, and is continuing to grow.
Food rescue – turning an environmental problem into a social solution.
A 'food rescue' organisation prevents food from being wasted by collecting and redistributing food to people in need. They go into supermarkets, collect food that is past its 'best before date' (as opposed to its 'use by' date), and bring it back to a depot to pack it into food boxes, or put it on shelves, so that other organisations such as Women's Refuge can collect it. This means that good quality food is kept from being wasted and going to landfill.
Food is a basic necessity and yet in New Zealand alone, billions of dollars of edible food is wasted, to be left decomposing in landfills, while one in five children live in households facing food insecurity.
AFRA members, with the support of over 4000 of volunteers across Aotearoa collect, store and distribute thousands of tons of good quality, nutritious food to over 1,000 recipient organisations.
Our members are supported by community food donors – supermarkets, cafes & restaurants, local growers and other food producers.
A 'Good Samaritan' clause (section 352) was put into the Food Act 2014 to protect food businesses (that trade in food) who donate food. Provided the food was safe and suitable when it was donated, and came with any information needed to keep it safe and suitable, the donor is protected from civil or criminal liability under the Food Act.
What does AFRA do?
AFRA is a registered charity, and an Incorporated Society which supports and advocates for our food rescue members and the wider sector. AFRA is a collaboration of 26 organisations involved in food rescue across the motu.  
Our purpose is to provide national support for local food rescue organisations to reduce food waste and increase food security.
In the last year (2021-2022) AFRA members redistributed around 10 million kilograms of food or the equivalent of over 29 million meals to more than 1,000 recipient organisations across Aotearoa, avoiding 20,250 tonnes of Co2 emissions.
AFRA delivers for its members through our four pillars: Collaboration, Best Practice, Capacity Building and Advocacy.
Becoming an AFRA member
Our member organisations are incredible champions in their communities. We are hugely inspired by their commitment, professionalism and care. AFRA was created through consultation with the food rescue sector, so our values reflect the mahi of our members.
We are always happy to talk with food rescue organisations about becoming part of the AFRA whānau. To learn more about how to become a member check out our membership page.
Becoming a food donor
If you are a business and are interested in learning more about donating food to a local food rescue organisation, AFRA has released a Food Donor Guide that could help inform you.
The guide includes an overview of food rescue in Aotearoa New Zealand and how to get in touch with AFRA members in your area. It also provides practical information about what to donate and what to expect if you partner with a food rescue organisation.
We have a huge respect for our members, and for the meaningful impact of the food rescue on people and the environment.
We never lose sight of the incredible work our members strive to do in their communities, and everything we do is in order to support, help, and encourage our member organisations so they can succeed in their work.
We are up front about what we know and what we're thinking. We welcome and encourage our members and supporters to talk to us and when they do we listen, learn and are influenced by their input.
Open communication is important to us because we want to achieve great work for the benefit of the food rescue kaupapa alongside our members and allies.
We believe in the moral and ethical purpose of our work and we take on the responsibility of leadership.
We hold ourselves accountable to our members and supporters and we strive to earn their trust by being consistent, thoughtful and genuine. We regard that sense of trust crucial.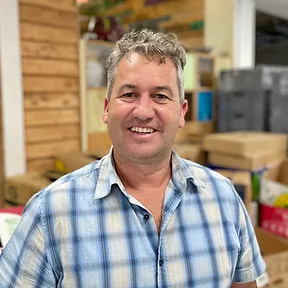 Matt Dagger
Kaibosh (GM)
Matt Dagger is General Manager of Kaibosh Food Rescue which operates in Wellington, the Hutt Valley and the Kapiti & Horowhenua Regions.
Matt grew up in Auckland but has called Wellington home since coming here over 25 years ago. He lives on Wellington's South Coast with Chloe and their 5 year old son Marl.
Working in Community Development over the past 10 years, Matt thinks there can be nothing crazier in this world than quality surplus food being thrown away when people don't have enough to eat. Matt sees Kaibosh's food rescue service as an important contribution to community groups that are working hard to help the less fortunate whilst minimising needless food waste.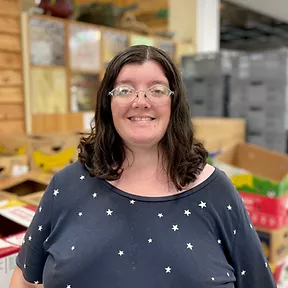 Rebecca Culver
Just Zilch (GM)
Rebecca grew up in Upper Hutt and moved to Palmerston North to complete a Bachelor of Communications at Massey University. After a few years, while volunteering, the idea for a free store, Just Zilch, came up. After nine months of planning with a small team Rebecca found herself to be the founder of this now successful organisation.
Ten years later Rebecca is the Managing Director of Just Zilch, which serves Palmerston North and the wider region. Rebecca has assisted a dozen free stores to open around the country and inspired people overseas as well.
Rebecca is passionate about food rescue and the diverse range of practices, including free stores and food rescue distribution. She wants to see rescue models throughout New Zealand and access to good food for everyone.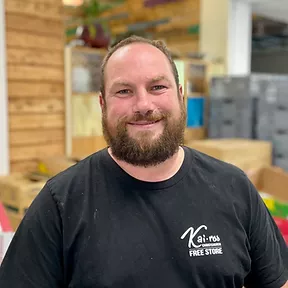 Stu Ennor
Kairos (GM)
Stuart leads a team in Christchurch at Kairos Food Rescue – a free store and food distribution warehouse model. Kairos has become a key hub in the city for food redistribution. He also leads The Christchurch Food Bank Network which is bringing all the food banks in Christchurch together to share food and resources with one another.
Working with Civil Defence and MSD to have a big impact in the city. Stu is passionate about collaboration with each another and the power of what can be achieved when we work together.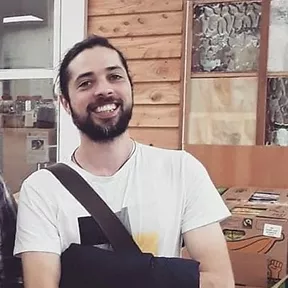 Peter Nicholas
Food Rescue Northland, Manager
Pete is of Maʻukean – Ngāti Teʻakatauira – and Pākehā descent. He grew up in Taranaki, lived in Wellington for a decade, and moved to Whangārei 8 years ago. Prior to working for One Double Five Community House, his professional experience was in hospitality.
Due to his strong social and environmental justice values, he leapt at the chance to be involved with Food Rescue Northland in 2017.
From weighing avocados in the back of a van in a carpark, solo, to running the sophisticated, streamlined operation that exists now, has been an incredible journey for him and his amazing team.
He considers himself fortunate to hold this values-driven position, but desires a future where food insecurity is non-existent, and the seriousness of climate change is avoided.
Devanga Wanigasinghe
AFRA Board Member
Devanga grew up and is based in Te Awakairangi Lower Hutt. She cares about designing empathetic public services that don't leave people behind and is a senior advisor at the Ministry for Pacific Peoples.
Devanga has led and advised on work from a user-centred design lens in multi-disciplinary teams across the public and state sectors with a background in communications, user experience and service design.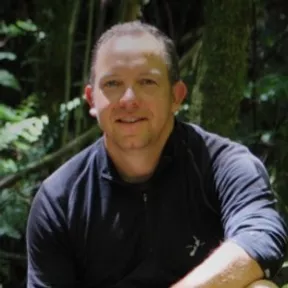 David Savage
AFRA Board Member
Specialising in Leadership and Collaboration, David Savage is a Coach and Trainer with nearly 20 years experience. He's coached leaders on the post-earthquake Stronger Christchurch Infrastructure Rebuild Team and the Memorial Park Alliance in Wellington, as well as numerous not-for-profit organisations here in New Zealand and in the Pacific.
Having travelled to different parts of the world and witnessing first hand poverty and deprivation, he's excited to be part of the AFRA board and see its members make such a tangible and positive difference to people and planet.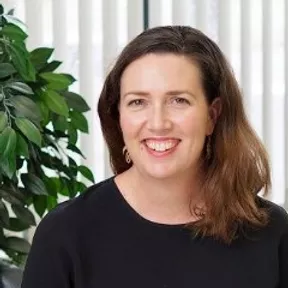 Kate Porter
AFRA Board Member
An experienced communications and reputation leader, Kate is a founding member of the New Zealand Food Waste Champions 12.3 and a current board member of the Aotearoa Food Rescue Alliance (AFRA). Previously Head of Communications and Community for Countdown and Woolworths New Zealand, Kate oversaw the company's internal and external communications as well as its community and charity partnerships, Food for Good Foundation, and the Countdown food rescue programme.
Kate has strong relationships across the food rescue and food charity sectors, and advocates for the inclusion of food rescue as a critical part of Aotearoa's waste infrastructure, playing both an environmental and social role to reduce food waste and food poverty.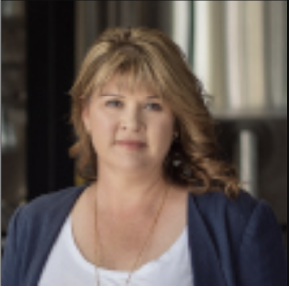 Katy Bluett
Katy is the Establishment Director of Future Food Aotearoa, and was previously Group Manager – Food and Beverage at Callahan Innovation.
Katy is an experienced leader, passionate about the future of food and commercialising innovation. She enjoys working with emerging businesses to reach their potential.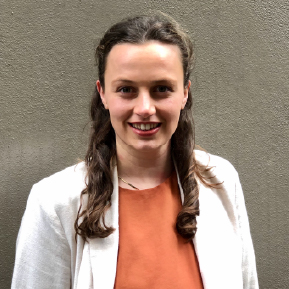 Tessa Vincent
Tessa was a founder of NZ Food Waste Champions 12.3 and was instrumental in the initial establishment of AFRA, and supported the alliance as Engagement Lead before heading to Oxford University to undertake a Masters in Public Policy.
Tessa is also currently a Research Assistant for Race to Zero, a United Nations campaign that aims to mobilise cities, companies, regions and non-state actors to contribute to halving emissions this decade and reaching net zero by mid-century.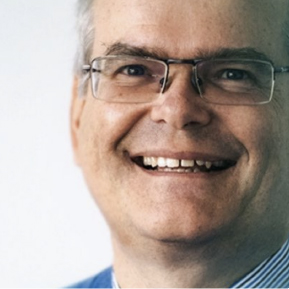 Mark Barthel
Mark is the Chief Operating Officer for Stop Food Waste Australia.
He has a strong 25-year track record in identifying, managing, communicating and finding solutions to difficult environmental and sustainable development issues, with a particular focus on sustainable innovation in agri-food systems.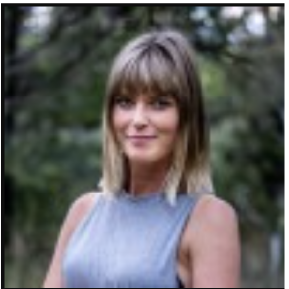 Kaitlin Dawson
Kaitlin is the Coordinator for NZ Champions 12.3 and sits on the board of  Open Table – a NFP that provides free and fair meals to the community.
Katy is motivated by data-driven transparency and using it to influence system change, having worked with hundreds of organisations to reduce their waste and educate their staff such as Trek Cycling, Macpac and Patagonia as well as local and federal government, planning single use plastic abolishment and implementing new recycling initiatives.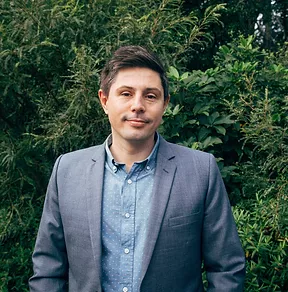 Gareth Hughes
Gareth is the Country Lead of the Wellbeing Economy Alliance – an international organisation that champions a system change away from pure economic indicators to a holistic understanding of growth, prosperity and sustainability.
Gareth served for a decade as a Member of Parliament and in his last term was the Chairperson of the Social Services and Community Select Committee.
He has a long background campaigning for the environment and prior to Parliament worked for Greenpeace.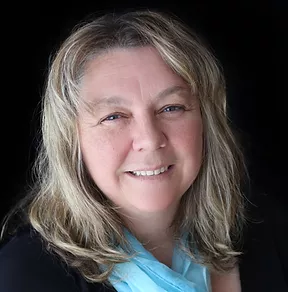 Dawn Hutchesson
General Manager
Dawn is a highly regarded sector specialist with over 20 years of national and international experience. She has a broad background in community to local and central government (policy development) and commercial producing. In doing this, she has covered strategic, curatorial and operational elements across the spectrum.
​She has been instrumental in bringing people together to collaborate in the development, implementation and execution of regional arts and culture strategic action plans, managing high-performing delivery teams, and establishing and implementing projects and productions.
​Dawn is extremely excited to be serving and supporting the Food Rescue sector, which is vital to so many communities in need, and a game-changer for our country.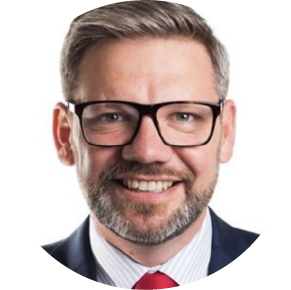 Iain Lees-Galloway
Engagement and  Partnerships Lead
Iain's background is in national and local politics, government policy, and engaging with community organisations and the social enterprise sector.  A former Government Minister and Labour Party Member of Parliament, Iain has recently come to AFRA from the Nurses' Union where he held the positions of Lead Organiser and then Associate Industrial Services Manager.
Iain is passionate about empowering people through collective action. Motivated by building strong, agile, resilient organisations that are great places to work and deliver awesome outcomes for all of our stakeholders.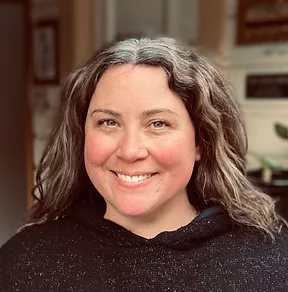 Meghan Hughes
Communication and Technology Lead
Meghan believes in the power of connection to make the world a better place. Starting a career in book publishing, Meghan retrained as an app developer and was a co-founder of Manu, a female-led software development business. She is inspired by the potential of technology to improve society and strengthen community, and is a skilled communicator and communications expert.
Always keen for adventure, Meghan is the Resident Manager of Quarantine Island/Kamau Taurua where she lives with her husband Gareth and their two kids.
Meghan is passionate about collaborating with people who are work ambitiously to make Aotearoa a safe, exciting and sustainable place for now and the future.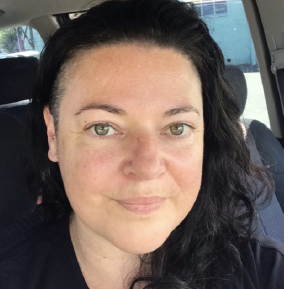 Toni Gleason
Social Media Lead
Toni leads AFRA's social media presence to amplify the work of food rescue to the general public.
Toni is currently studying towards a marketing major, with a background in customer service and retail management, and more recently digital marketing. She is inspired by our member organisations, and excited to share their stories through social media, and to raise awareness of food insecurity in Aotearoa.
Grace Clare
Researcher – Social Return on Investment
Grace moved to Dunedin to do a BSc in Food Science at the University of Otago. She grew up in Brazil, where she spent almost 8 years of her childhood.
Since then, she has kept an open mind towards research possibilities, exploring opportunities as they arose, and pursuing things that interested her.
Grace has written a dissertation titled "The Impact of Covid-19 on Food Rescue Organisation", been a Research Assistant and is now working with the University of Otago Food Waste Innovation Research Theme, as both a doctoral student and a Student Impact Leader. Her doctoral study is looking at Upcycled Food and the Circular Food Economy.
Grace is using a Social Return on Investment methodology to quantify the social impact of food rescue, as she knows that to achieve legitimacy and obtain funding as a non-profit organisation in a society of depleting resources, proving your value will be imperative for future success. Through this process, she will explore avenues for upcycling rescued food into new food products where profits are circulated back into food rescue.